Mick Harvey - Intoxicated Man / Pink Elephants - Double Vinyl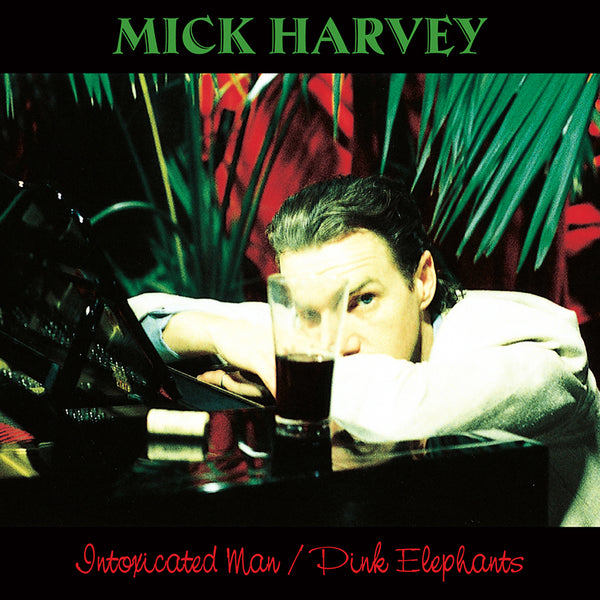 Mick Harvey - Intoxicated Man / Pink Elephants - Double Vinyl
Catalogue Number: LSTUMM331
Release Date: 04 August 2014
Mick Harvey is set to release a double vinyl collection of his two Serge Gainsbourg albums, Intoxicated Man and Pink Elephants, on Mute on 7 April 2014.
Intoxicated Man (1995) and Pink Elephants (1997) are Mick Harvey's interpretations of the songs of legendary singer, songwriter and poet Serge Gainsbourg and are the first major works translating Gainsbourg's influential work from French to English.
Originally Harvey embarked on the project as a result of his own curiousity about the songs and particularly the lyrics. At the time of the original recordings Gainsbourg was little known outside classic works such as Je T'aime... Moi Non Plus (I Love You… Nor Do I) and Bonnie & Clyde. On this collection these classic works are presented alongside dozens of Gainsbourg's lesser known yet equally intriguing and unusual compositions.
The vocal parts originally sung by Gainsbourg's muses Jane Birkin, Brigitte Bardot and daughter Charlotte Gainsbourg are here sung by long time collaborator Anita Lane – other guests on the albums include Bertrand Burgalat, Warren Ellis, Nick Cave and David McClymont.
Mick Harvey explains, "Translating a great writer is like walking through a minefield and I set myself the difficult task of attempting to keep the places of rhyming, metre and meaning accurate to the originals. One or more of these elements is usually dispensed with in the translating of poetry and lyrics, but I did not want to iron out any of Gainbourg's more aberrant angles or lose any of his especially perverse and peculair touches."
LP1:
69 Erotic Year 
Harley Davidson 
Intoxicated Man 
The Sun Directly Overhead 
Sex Shop 
The Barrel Of My 45 
Ford Mustang 
Overseas Telegram 
New York USA 
Bonnie & Clyde 
Chatterton 
The Song Of Slurs 
Jazz In The Ravine 
I Have Come To Tell You I'm Going 
Lemon Incest 
Initials B.B. 
LP2:
Pink Elephants 
Requiem 
The Javanaise 
Black Seaweed 
Comic Strip 
Ticket Puncher 
Non Affair 
Scenic Railway 
To All The Lucky Kids 
Anthracite 
Manon 
I Love You… Nor Do I 
The Ballard Of Melody Nelson 
Torrey Canyon 
Who Is "In" Who Is "Out" 
Hotel Specific