Simon Fisher Turner - The Epic Of Everest - CD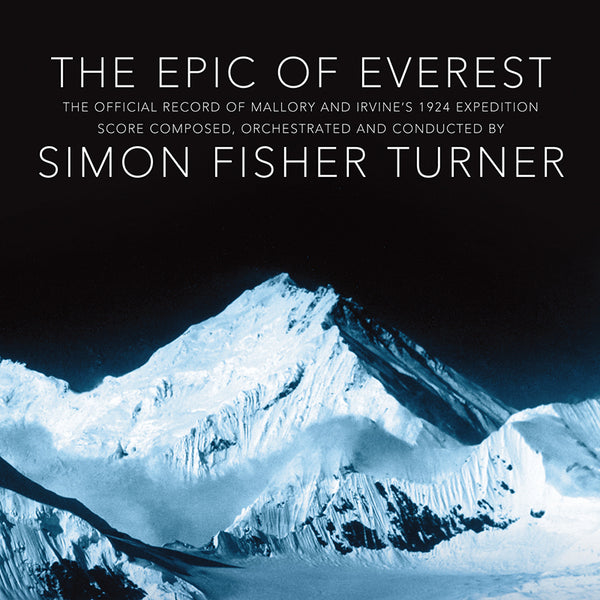 Simon Fisher Turner - The Epic Of Everest - CD
Catalogue Number: CDSTUMM357
Release Date: 21st October 2013
Simon Fisher Turner releases a new score for the BFI National Archive's restoration of The Epic of Everest dir. Captain John Noel (1924), the official film record of Mallory and Irvine's ill-fated 1924 Everest expedition. The film will be released in cinemas on 18 October with the score released on Mute on 21 October 2013.
Working on the project for over a year, Simon Fisher Turner "went about gathering the musicians in the same way I cast extras for Jarman's films".Brass plays a big part in the overall soundtrack ("the album was almost jazz", he admits) and the score features Cosey Fanni Tutti (Throbbing Gristle, Carter Tutti Void) on cornet ("she sounds fantastically Tibetan", says Fisher Turner) and Gyratory System's frontman Andrew Blick on trumpet. To complement the brass, he enlisted labelmate James Brooks (Land Observations), drummer Asaf Sirkis (Asaf Sirkis Trip / Gilad Atzmon) and the pioneering cellist and composer Peter Gregson, currently the Artist in Residence at the School of Design Informatics of Edinburgh University as well as the Thapa family, a Nepalese family he found through the Embassy in London. In addition Simon Fisher Turner explains, "Both my children were keen to help so we recorded sounds throughout the last year and in two different churches, with them playing cup gongs and prayer bowls."
Where his previous score for the BFI's restoration of the The Great White Silence (1924) utiised instrumentation and artifacts directly relating to the Terra Nova Expedition led by Captain Robert Scott, here Simon Fisher Turner chose to take a different route. Although he had access to artifacts from the expedition, he chose to concentrate this time more on the texture, than the truth, of the sounds he evoked with this minimal, sparse soundtrack. Instead, he explains, "the truth is in the film".
This is a collage, explains Simon Fisher Turner, "only made possible with the internet connections we have these days. It's a soundtrack made from found and stolen life sounds, alongside new music and fake foleys."