Barry Adamson - Memento Mori (Anthology 1978 - 2018) - CD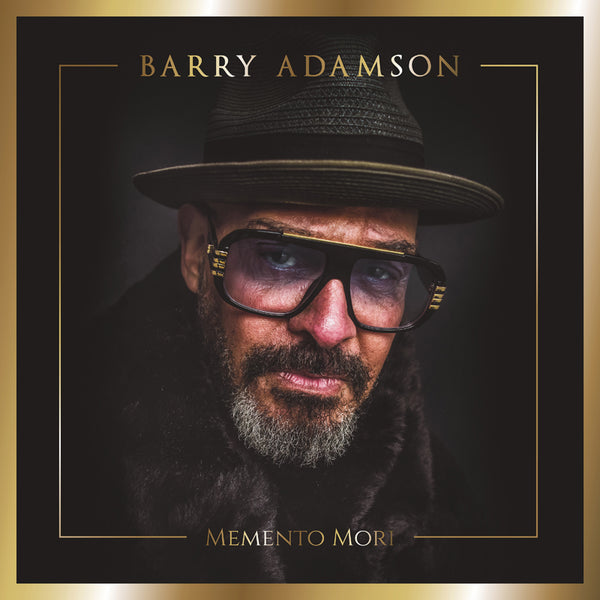 Barry Adamson - Memento Mori (Anthology 1978 - 2018) - CD
Catalogue Number: CDMUTEL29
Release Date: 26th October 2018
BARRY ADAMSON has announced details of Memento Mori (Anthology 1978-2018), a 40th anniversary release charting the artist's writing and recording career, along with two very special live shows in October at Manchester's RNCM Theatre and London's Union Chapel.
Says Adamson, "I'm immensely looking forward to bringing my anthology, Memento Mori, to the stage - complete with strings and brass, flutes and whistles - along with my band, seething with excellence, chomping at the bit, to bring you the full on Barry Adamson experience. A special album release, worthy of everything I can bring to the table. From Moss Side Story to Memento Mori (before and beyond). Not to be missed."
Memento Mori charts Adamson's career from 1978's Magazine track, 'Parade' (co-written by Adamson, from their debut album Real Life); to his work as founding member, alongside Nick Cave, of the Bad Seeds ('From Her To Eternity', co-written by Adamson); through his nine solo albums, from 1988's Moss Side Story to the latest Love Sick Dick EPs, bringing everything up to date with a brand new unreleased track, 'The Hummingbird'.
Memento Mori (Anthology 1978-2018) is out on limited edition double gold vinyl, CD and download on 26 October 2018, on Mute.
The Man With The Golden Arm (Moss Side Story, 1988) 
Jazz Devil (As Above, So Below, 1998) 
Civilization (Back To The Cat, 2008) 
Set The Controls For The Heart Of The Pelvis (Oedipus Schmoedipus, 1996) w/ Jarvis Cocker 
The Snowball Effect (The Negro Inside Me, 1993) 
The Sun And The Sea (I Will Set You Free, 2012) 
The Big Bamboozle (Oedipus Schmoedipus, 1996) 
I Got Clothes – ACR:MCR Rework (Love Sick Dick Remix EP, 2017) 
Come Hell Or High Water (As Above, So Below, 1998) 
Something Wicked This Way Comes (Oedipus Schmoedipus, 1996) 
The Long Way Back Again (Single Version, 2006) 
Up In The Air (Single Version, 2016) 
007, A Fantasy Bond Theme (Soul Murder, 1992) 
Sweet Misery (Love Sick Dick, 2017) 
The Hummingbird (Memento Mori, 2018) 
Parade – Magazine (Real Life, 1978) 
From Her To Eternity – Nick Cave & The Bad Seeds (From Her To Eternity, 1984)