Big Deal - June Gloom - CD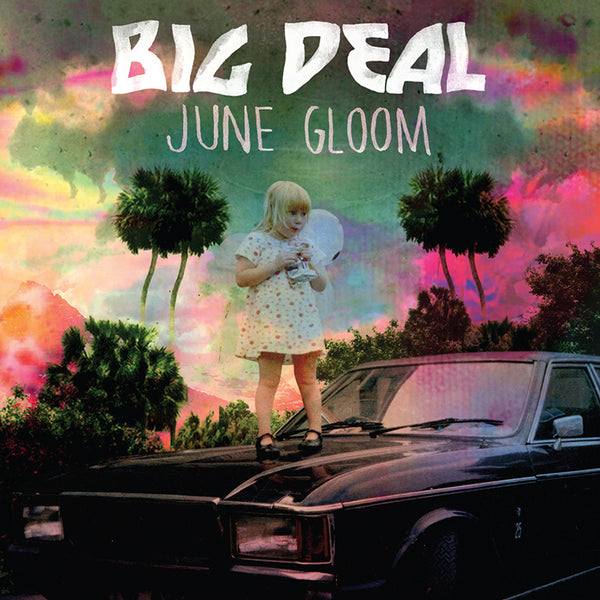 Big Deal - June Gloom - CD
Catalogue Number: CDSTUMM355
Release Date: 03 June 2013
A lot has changed for Big Deal since the release of their critically acclaimed debut album Lights Out back in September 2011. Comprised of California-born Kacey Underwood and London's Alice Costelloe, Big Deal's bedroom-composed songs struck a pure and resonant chord with music fans and critics all over the world. Built on the duo's gilded melodies and just two guitars, it was this sparse set up which allowed their intensely honest and at times, shockingly intimate lyrics to take centre stage. Anyone who's felt the sting of love unrequited, or the poignant pull of experiences savoured and lost; anyone who's ever been consumed with feelings for another, can't help but be moved by their music.
Post-SXSW, Big Deal travelled to southern California where their second album, June Gloom, began to take shape. Appropriately for the transatlantic twosome, the lion's share of the writing was split between California and London, the environment bleeding into their compositions. The carefree, sunshine pop of 'in your car' for instance, evokes endless summer days and sure enough, it all began with Costelloe humming the melody while they cruised down the California coastline.
June Gloom not only marks a sonic step forward, but lyrically, the duo broaden the themes of their previous work. Where Lights Out mapped out an internal world, here Big Deal continue to anchor their songs with emotion while looking outwards too. There's a sense of expectation versus reality in the happy-sad swing of 'Catch Up', while the blissed out 'dream machines' — one of the album's standout tracks—was inspired by a recurring dream.
The band's boldest stroke is also the album's finale. 'close your eyes' weds the pared back yet up front aesthetic of Lights Out to the distorted fuzz and commanding drums their new configuration allows. At its core June Gloom is a rock record that represents all aspects of the duo - their ability to communicate volumes in the almost stillness of their most spare compositions, plus tunes which soar thanks to Big Deal's honeyed melodies set to slacker anthems.
Golden Light
Swapping Spit
In Your Car
Dream Machines
Call and I'll Come
Teradactol
Pristine
Pillow
Catch Up
Little Dipper
PG
Close Your Eyes