Daniel Blumberg - On&On - CD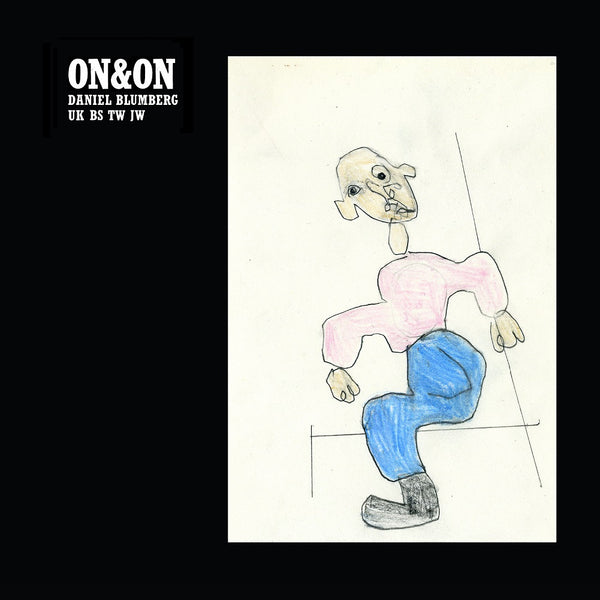 Daniel Blumberg - On&On - CD
Release Date: 31st July 2020
Catalogue Number: CDSTUMM452
On&On, is the brand new album from Daniel Blumberg. A 9-track song-cycle that confirms the London musician and visual artist as a unique creative force, pushing the art of song into expansive new territories.
On&On - which follows 2018's Minus, Blumberg's debut for Mute - is a consolidation of the deconstructed song aesthetic he has developed, operating at the intersection between conventional song structures and free improvisation. Now he takes this further, incorporating recurring, shape-shifting motifs and at times dissolving the boundaries between songs altogether.
Born out of live sessions with the same core group of players as Minus: Daniel Blumberg (vocals, guitar, harmonica), Ute Kanngiesser (cello), Billy Steiger (violin), Tom Wheatley (double bass) and Jim White (drums), with the addition of electronic maverick Elvin Brandhi (vocals). As such it represents a deepening of relationships and distillation of techniques for this tight-knit group of free-playing musicians, who are loosely based around Café OTO.
The album is recorded by Peter Walsh (Scott Walker), who has captured the group's extraordinary performances - encompassing the full expressive range of their instruments from softly-bowed melodies and tender vocal harmonies to rough-hewn scrapes, plucks and rattles - while the sound of the room and the outside world spill naturally into the sound field.
On&On
Sidestep Summer
On&On&On
Bound
Silence Breaker
On&On&On&On
Teethgritter
On&On&On&On&On
Pillow