Depeche Mode - 101 - DVD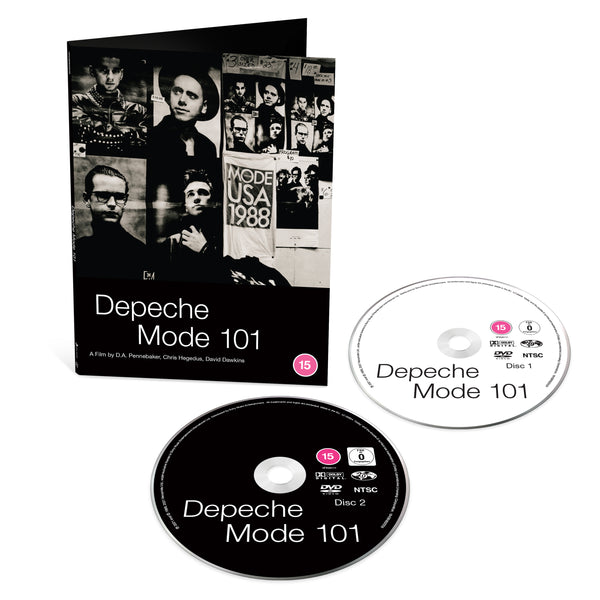 Depeche Mode - 101 - DVD
Release Date: 3rd December 2021
This is a newly upgraded DVD edition of Depeche Mode's 101 documentary concert film and live album chronicling the 101st and final performance of the band's Music For The Masses world tour, recorded live at the Pasadena Rose Bowl on June 18, 1988.
A groundbreaking collaborative documentary, 101 was co-directed by acclaimed husband-and-wife filmmaking team D.A. Pennebaker (Dont Look Back) and Chris Hegedus (The War Room) with active creative input from Depeche Mode, who had held an exclusive contest for fans offering an appearance in a Depeche Mode movie as the prize. 101's narrative through-line of contest winners traveling across America to attend Depeche Mode's landmark Rose Bowl concert is a cinematic precursor to the youth culture trend in "reality tv" programming. Depeche Mode's 101 captures the electrifying synergy between the band and their fans.
This edition has been upgraded using new scans of the original film reels and includes the film, the concert and the official promotional video for Everything Counts.
Additional content:
Commentary track by Depeche Mode and D. A. Pennebaker's film crew
Interviews with Dave Gahan • Andy Fletcher • Martin Gore • Daniel Miller • Jonathan Kessler
Interviews with the fans from the bus: Christopher Hardwick • Oliver Chester • Jay Serken
Total running time across both discs 3 hr 40 min approx.