Diamond Version - CI - Vinyl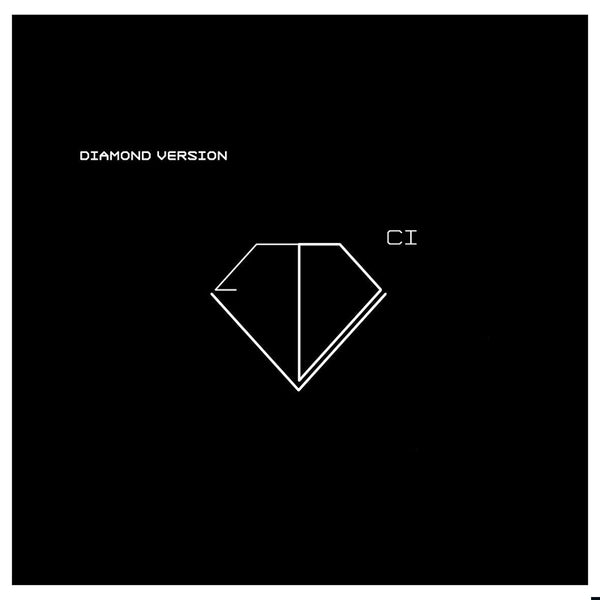 Diamond Version - CI - Vinyl
Catalogue Number: STUMMDV1
Release Date: 02 June 2014
Diamond Version's debut album pairs blistering electronic rhythms, deconstructed techno and dread static with clipped slogans borrowed from advertising and marketing, in both lyrics and track titles such as 'Science For A Better Life', 'Access To Excellence' and 'Raising The Bar'.
CI (which stands for Corporate Identity), follows on from a series of five 12″ singles released through Mute, and is the culmination of nearly three years of hard work which began when Raster-Noton and Mute both curated the 2011 Short Circuit Festival of electronic music at the Roundhouse in Camden, London. "It started with the Roundhouse," recall Diamond Version. "Daniel [Miller, Mute founder] has always been interested in what we do. We shared ideas and experiences, and then it was very clear that we should do something together."
This is the collaborative project between two of the most groundbreaking, experimental and visionary creators in modern music and, although Olaf Bender and Carsten Nicolai have worked closely together since founding Raster-Noton in 1996, it wasn't until they formed Diamond Version that they started working together as a duo.
For the debut album, Diamond Version came up with an unusual list of possible vocal collaborators. "We tried to find unpredictable vocalist collaborations – something that you would not think of in the first place, so it didn't feel streamlined. We wanted to break a certain kind of logic.". As well as Neil Tennant of Pet Shops Boys, guest vocalists on the album include musician and poet Leslie Winer and Kyoka – a Raster-Noton recording artist.
The first single from the album features Neil Tennant from Pet Shop Boys and is a collaborative take on the old gospel hymn, 'Were You There?'.
This Blank Action (Feat. Leslie Winer) 
Access To Excellence 
Turn On Tomorrow (CI) 
Feel The Freedom (Feat. Kyoka) 
Raising The Bar 
Were You There? (Feat. Neil Tennant) 
Operate At Your Optimum (Feat. Atsuhiro Ito) 
Science For A Better Life (CI) 
Connecting People 
Make.Believe (CI)