Erasure - Cowboy - 180g Heavyweight Vinyl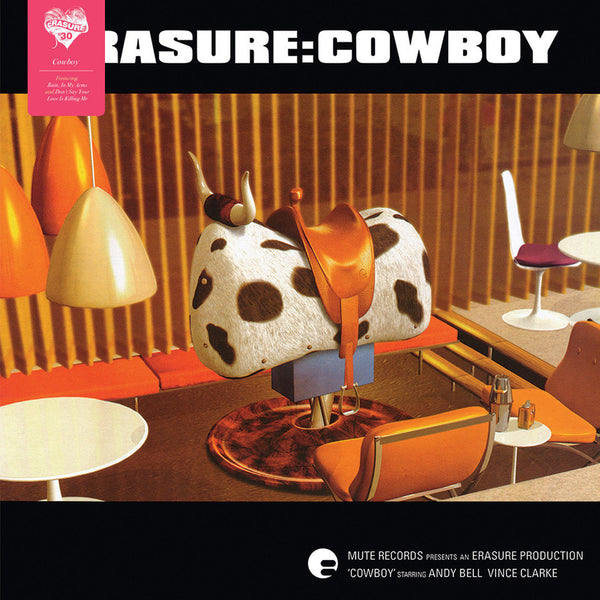 Erasure - Cowboy - 180g Heavyweight Vinyl
Release Date: 03 June 2016
The celebration of Erasure's 30th anniversary continues in 2016 with the re-release on 180gsm heavyweight vinyl of the third series of albums.
Cowboy is Erasure's eighth studio album, originally released in 1997 on Mute and produced by Gareth Jones (Depeche Mode, Wire) and Neil McLennan (The Prodigy, Carl Cox, Sasha).
After the lengthy experimentalism of its predecessor, Erasure, Cowboy saw the boys revisiting the three-minute synthpop that made them a household name in the 1980s, resulting in a Top 10 chart position in the UK. Two of the singles from the album - In My Arms and Don't Say Your Love Is Killing Me - reached the UK Top 30.
Rain
Worlds On Fire
Reach Out
In My Arms
Don't Say Your Love Is Killing Me
Precious
Treasure
Boy
How Can I Say
Save Me Darling
Love Affair