Erasure - Tomorrow's World - CD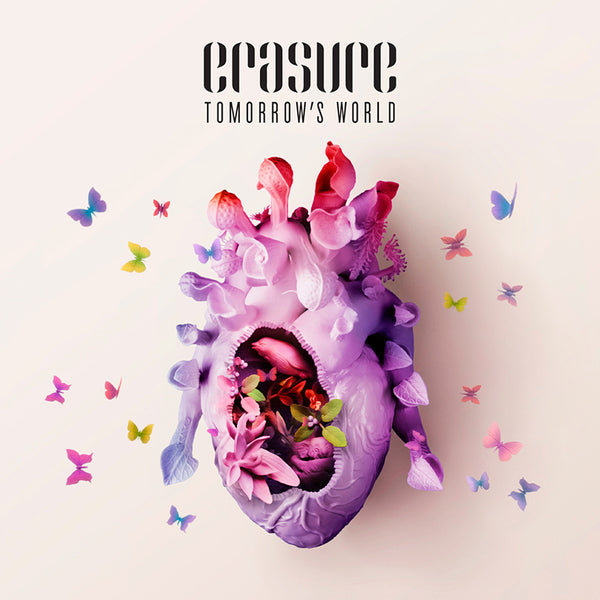 Erasure - Tomorrow's World - CD
Catalogue Number: CDSTUMM335
Release Date: 09 September 2013
In over two decades together, Andy Bell and Vince Clarke (also known for his work with Depeche Mode and Yazoo) have sold more than 15 million albums around the globe, proving themselves masters of every kind of song from disco symphonies to unplugged ballads.
From Lady Gaga to Metronomy, the futurist, electronic sound Erasure championed is more relevant today than ever and once again re-charging the global music scene. The award-winning duo of Vince Clarke and Andy Bell unleashed on the nation a succession of both influential and chart-topping pop anthems. Songs like 'A Little Respect', 'Sometimes', 'Victim Of Love', 'Ship Of Fools', 'Chains Of Love', 'The Circus', and 'Breathe', ensured a formidable presence on the singles charts complemented by five consecutive No 1 albums including 'The Innocents', 'Wild!', 'Chorus' and the beginning of the worldwide Abba revival 'Abba-esque'.
Tomorrow's World is the band's first album in more than four years. Released on Mute on 3 October, Tomorrow's World is produced by one of the dance scene's most exciting new talents, Frankmusik (production credits include Lady Gaga, Pet Shop Boys, Ellie Goulding) and mixed by Rob Orton.
Be With You
Fill Us With Fire
What Will I Say When You're Gone?
You've Got To Save Me Right Now
A Whole Lotta Love Run Riot
When I Start To (Break It All Down)
I Lose Myself
Then I Go Twisting
Just When I Thought It Was Ending