Erasure - World Be Live - Triple Vinyl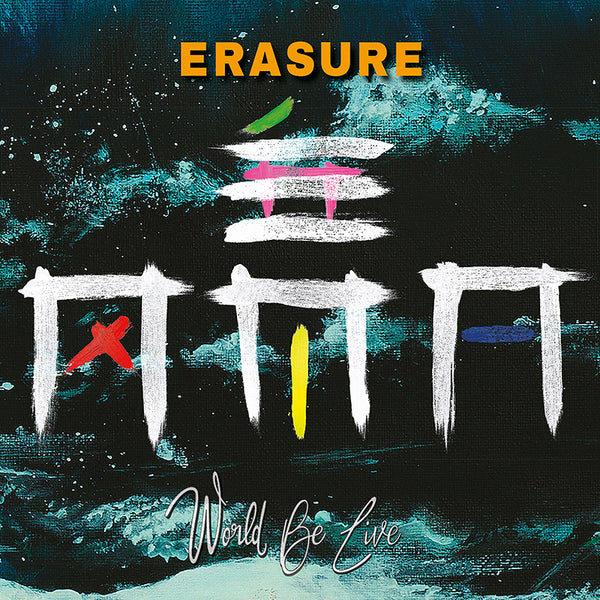 Erasure - World Be Live - Triple Vinyl
Catalogue Number: STUMM435
Release Date: 13 July 2018
World Be Live completes a trilogy of albums that began in 2017 with the release of Erasure's seventeenth studio album World Be Gone, and continued with World Beyond, their post-classical reworking of the songs from World Be Gone recorded in collaboration with Echo Collective and released in March this year.

World Be Live was recorded across two shows at the Eventim Apollo in Hammersmith at the close of Erasure's sold out UK World Be Gone tour which saw the award-winning songwriters play hits from across their career in a show that included live versions of the timeless pop hits Sometimes, Oh L'Amour, Ship of Fools, Chains of Love, Blue Savannah and Stop!, alongside a cover of Blondie's Atomic and tracks from Erasure's recent World Be Gone project, including Love You To The Sky.
Oh L'Amour
Ship of Fools
Breathe
Mad As We Are
Just A Little Love
In My Arms
Chains of Love
Sacred
Sweet Summer Loving
I Love Saturday
Victim of Love
Phantom Bride
World Be Gone
Who Needs Love (Like That)
Take Me Out Of Myself
Blue Savannah
Atomic
Drama!
Stop!
Love You To The Sky
Always
Here I Go Impossible Again
Sometimes
A Little Respect
Includes a digital copy. All download codes are contained within the vinyl package, generally on a sticker attached to the inner sleeve.