Goldfrapp - Silver Eye - Vinyl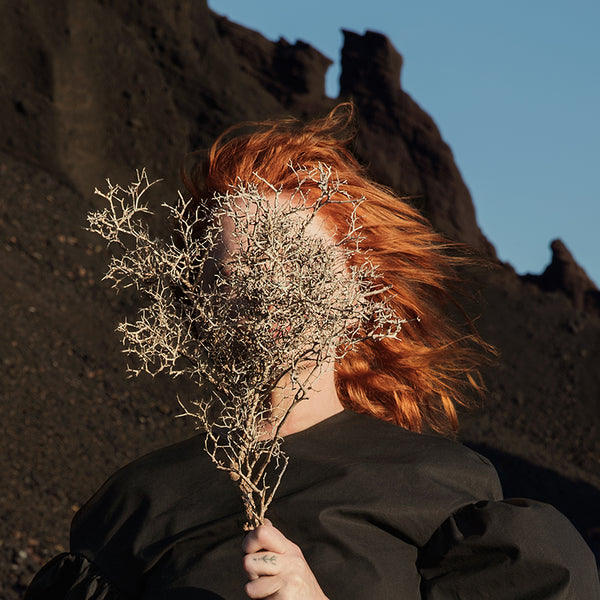 Goldfrapp - Silver Eye - Vinyl
Catalogue Number: STUMM399
Release Date: 31 March 2017
Goldfrapp follow up 2013's Top 5 album 'Tales of Us' with the deep, dark and electronic musical palette of 'Silver Eye', their brand new studio album, made, for the first time, with an eclectic collection of collaborators. John Congleton, Grammy-winning producer of St. Vincent, John Grant and Wild Beasts, electronic composer Bobby Krlic, aka The Haxan Cloak and mix engineer David Wrench (The XX, Caribou, fka Twigs) have helped create an album of stomping underground electronica, sensual ethereal melodies and metal machine pop, that is undeniably Goldfrapp. A passionate and increasingly in-demand photographer, Alison art directed and shot all the images for the album cover and the publicity campaign.
Anymore
Systemagic
Tigerman
Become The One
Faux Suede Drifter
Zodiac Black
Beast That Never Was
Everything Is Never Enough
Moon in Your Mouth
Ocean
Additional Download Tracks:
Ocean - New Version Feat. Dave Gahan - Previously unreleased
Anymore - Will Gregory's Don't Stop Now Remix - Previously unreleased
Everything Is Never Enough - Video Mix
Anymore - Joe Goddard Remix
Systemagic - Ralphi Rosario Lunar Eclipse Mix
Anymore - Whatever/Whatever Remix by Justin Strauss & Bryan Mette
Everything Is Never Enough - Chris Liebing Burn Slow Remix
Anymore - Ralphi Rosario Remix
Includes a digital copy. All download codes are contained within the vinyl package, generally on a sticker attached to the inner sleeve.