Inspiral Carpets - Revenge Of The Goldfish - Limited Edition Orange Vinyl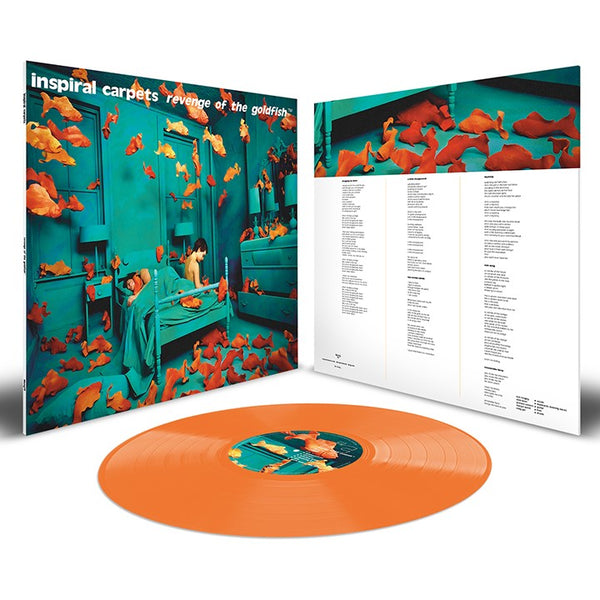 Inspiral Carpets - Revenge Of The Goldfish - Limited Edition Orange Vinyl
Release Date: 15th April 2022
Re-issued on vinyl for the first time since its original release and will be housed in a standard 12" sleeve on limited edition 140g orange vinyl.
Originally released on 5th October 1992, 'Revenge of the Goldfish' was Inspiral Carpets' third studio record and reached #17 in the UK album charts, featuring the singles 'Dragging Me Down', 'Bitches Brew', 'Generations' and 'Two Worlds Collide'.
Regarded as one of the main components of the Madchester movement in the early 90s, the Inspirals released a four studio albums on Cow Records (via Mute) before disbanding in 1995.
Side A.
Generations
Saviour
Bitches Brew
Smoking Her Clothes
Fire
Here Comes the Flood
Side B.
Dragging Me Down
A Little Disappeared
Two Worlds Collide
Mystery
Rain Song
Irresistible Force
This is a BMG release.