Maps - Turning The Mind - CD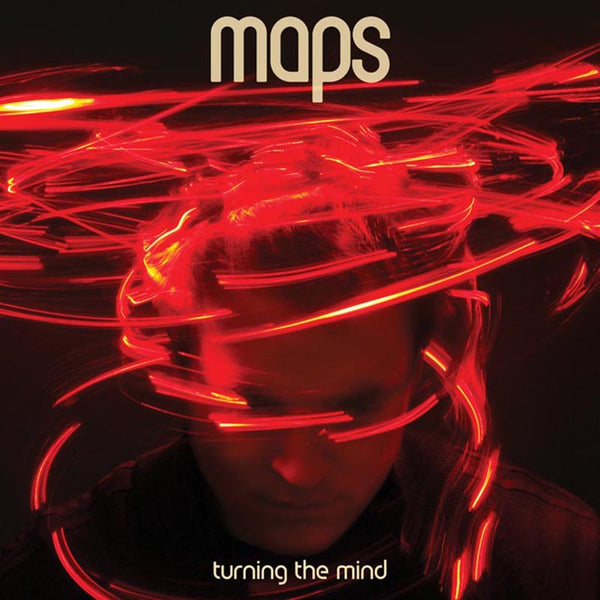 Maps - Turning The Mind - CD
Catalogue Number: CDSTUMM298
Release Date: 09 September 2013
''Full-on, altered state electronic stomper'' - Guardian
''An electro stormer'' - NME
''Bordering on genius'' - Clash
''...kaleidoscopic, vivid, sensual and spangled up to the eyeballs'' - The Word
''If We Can Create was the birth of Maps this second album, entitled Turning The Mind, is the fully formed manifesto.'' - James Chapman 2009
Turning The Mind, recorded with Tim Holmes (Death in Vegas) at the Contino Rooms in London, is Maps' second album and follows the Barclaycard Mercury Prize shortlisted debut We Can Create (2007).
Talking about the album, James Chapman explains, ''Turning The Mind is essentially an album which explores themes related to the human mind and the way certain stimuli, particularly chemical, can affect the mind in different ways.
A recurring theme throughout the album is that of the 'journey of extremes'. An example of this could be from 'depression' to 'euphoria' (or 'abyss' to 'bliss', if you like).
The title comes from the cognitive therapy practice of 'Mindfulness' which I came across a few years ago, taught by Professor Marsha M. Linehan. It is a practice which, in simple terms, takes negative thoughts and turns them towards positive ones by accepting reality as it is, however bad it may be.
The tracks for this album never seemed to stop flowing from the day I began working on them, it is a true statement of Maps' music at this precise moment.''
Turning The Mind
I Dream Of Crystal
Let Go Of The Fear
Valium In The Sunshine
Papercuts
Love Will Come
Everything Is Shattering
Nothing
The Note (These Voices)
Chemeleon
Die Happy, Die Smiling
Without You