Non / Boyd Rice - Back To Mono - White Vinyl + CD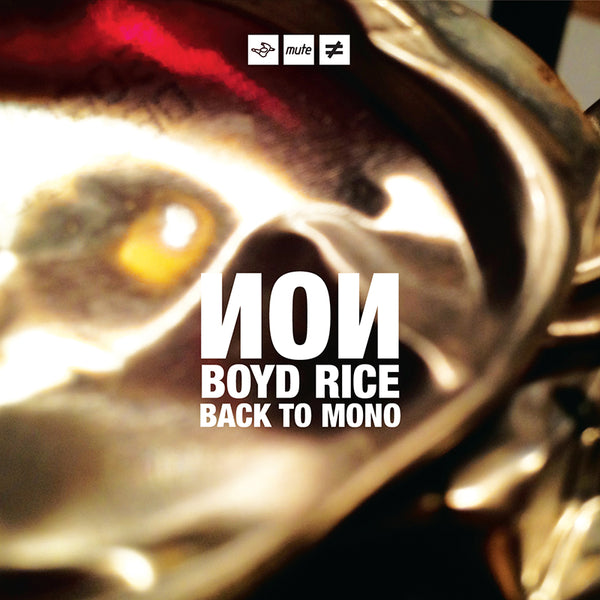 Non / Boyd Rice - Back To Mono - White Vinyl + CD
Catalogue Number: STUMM338
Release Date: 09 September 2013
Limited Edition of 1000 only - 180g Heavy White Vinyl with bonus CD copy of the album
Boyd Rice / NON announces the release of a new album, Back To Mono, in October 2012. Back To Mono is a return to Boyd Rice's noise roots, and the first new album since 2002's Children Of The Black Sun.
Hailed as an influence by the likes of Marilyn Manson, Marc Almond and Wes Eisold from Cold Cave, Rice's contributions are both seismic and unquantifiable. Boyd Rice / NON's first release was what is known as the Black Album (1975). "When I started to compose and perform noise music in the '70s there simply were no other noise groups." As noise became more commonplace, Rice moved into more subtle and complex recordings.
Credited with having developed a pioneering sampler; the 'Noise Manipulation Unit' Boyd delved into California's avant-garde scene in the late 1970s.
Says Rice, "I was doing sample-based music about a decade before the advent of samplers, when everyone else was using bass, guitars, keyboards and drums. It has been said that I invented the first sampler. Perhaps I did. At the time I called it the N.M.U. (or noise manipulation unit). It allowed me to essentially sample numerous tracks of noise and mould them into rudimentary rhythms. This was my principle instrument for a good many years and can be heard on Back to Mono, in the late 70's archival recordings."
Rice was to become the one of the first signings to Miller's revolutionary Mute label and a 30-year partnership began with the issue of 'Knife Ladder.' By including a version of Warm Leatherette on 'Back To Mono' Rice has completed his Noise odyssey: "I bought that single fifteen minutes before meeting Daniel. And that meeting changed my life."
Turn Me On, Dead Man
Watusi 
Back To Mono 
Seven Sermons To The Dead 
Obey Your Signal Only 
Man Cannot Flatter Fate 
Scream 
Back To Mono (Live) 
Turn Me On, Dead Man (Reprise) 
Fire Shall Come 
Warm Leatherette