The Afghan Whigs - Gentlemen (Gentlemen at 21 Deluxe Edition) - 2CD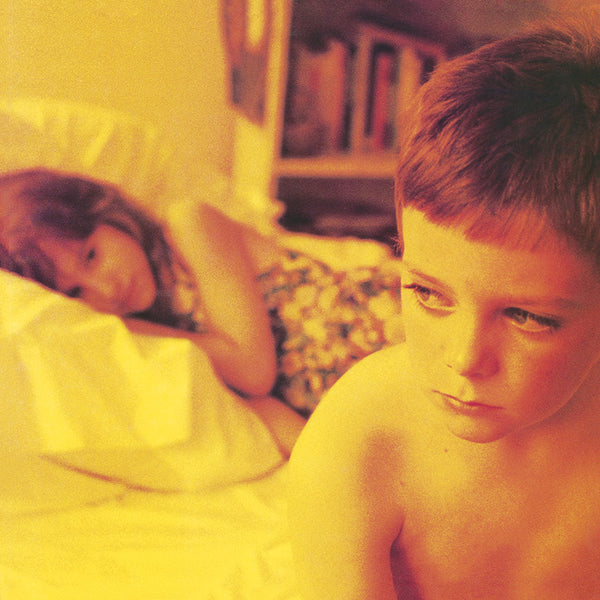 The Afghan Whigs - Gentlemen (Gentlemen at 21 Deluxe Edition) - 2CD
Catalogue Number: LBFFP90CD
Release Date: 24 November 2014
Deluxe Edition Of Landmark Album Features Remastered Audio plus Rare B-Sides, Live Performances And Previously Unreleased Demos

If there is one album fully deserving of a coming of age celebration, it is The Afghan Whigs Gentlemen. Since its original release in October of 1993, Gentlemen's lore has grown in stature as fans new and old continue to embrace the album.

"From its bombastic opening to its understated end, Gentlemen remains a fine example of what exactly independent rock music is capable of accomplishing." - Stereogum

Mute are proud to present the deluxe editions of the band's landmark album with GENTLEMEN AT 21. The release features the original album newly remastered along with bonus content consisting of rare B-Sides, live performances and previously unreleased demos.

GENTLEMEN AT 21 presents the original record's 11 tracks, updated but still retaining the 1993 album's blistering swagger. The same 11 tracks that have made a visceral connection with fans over the last 21 years - the deeply dark and confessional lyrical content, the no-frills production qualities, and Greg Dulli's soul-baring vocal performances captured on tape. In addition GENTLEMEN AT 21 includes all the original demos for the album, which were recorded at John Curley's Ultrasuede studio space in Cincinnati. These eight tracks show the stark foundation of the songs, giving a deep insight into the creation of the album while at the same time revealing some remarkable moments caught on tape.

The bonus material also includes the original Debonair single b-sides, including "Mr. Superlove" and a cover of the southern blue-eyed soul classic "Dark End of the Street," along with three songs recorded live for KTCL in Denver, previously issued on the What Jail Is Like EP. The set comes packaged with a faithful reproduction of the original sleeve art and its striking front cover image, a homage to Nan Goldin's iconic "Nan and Brian in Bed, New York City," that has proven to elicit just as profound a connection for the fans as the music on the album.

GENTLEMEN AT 21 is released as a 2-CD set as well as the single original remastered LP plus a triple LP deluxe edition with the bonus material.

Recorded in Memphis at Ardent Studios and originally released by Elektra Records on October 5th 1993, the album was the band's major label debut after recording two full-length albums for Sub Pop. In the original 1993 biography for the album, Dulli commented: "It was a bad year for me and some of my friends, in terms of relationships and dealing with some of my own little ghosts. A year of just some kinds of remembrances and stuff that I guess I will never be able to forget, especially since I wrote it all down and made a record out of it." 21 years later, we're still all glad he did.
CD1:
If I Were Going
Gentlemen
Be Sweet
Debonair
When We Two Parted
Fountain and Fairfax
What Jail Is Like
My Curse
Now You Know
I Keep Coming Back
Brother Woodrow / Closing Prayer
CD2: 
The Demos
If I Were Going
Gentlemen
Be Sweet
Debonair
When We Two Parted
Fountain and Fairfax
What Jail Is Like
My Curse
Now You Know
Brother Woodrow
 B-Sides
Little Girl Blue*
Ready*
Mr. Superlove*
The Dark Side Of The Street*
What Jail Is Like (Live)**
Now You Know (Live)**
My World Is Empty Without You/I Hear A Symphony (Live)** 
*Recorded at Audiocraft, Cincinnati, OH
**KTCL Live Music at The Mercury Cafe, Denver, CO May 10th, 1994