The Ministry Of Wolves - Happily Ever After - Yellow Vinyl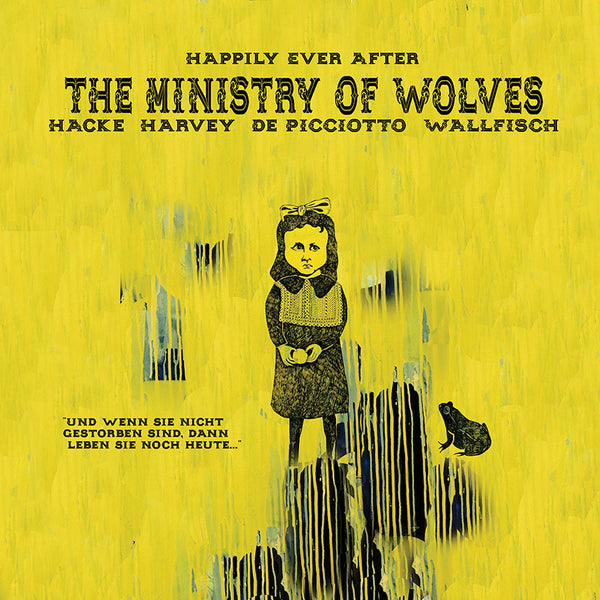 The Ministry Of Wolves - Happily Ever After - Yellow Vinyl
Catalogue Number: LSTUMM360
Release Date 24th November 2014
Limited to 500 copies, Happily Ever After is a companion piece to the debut album, Music From Republik der Wölfe.

Released on 6 October 2014, available in yellow or black vinyl, the album features unreleased and unheard tracks, as well as German versions of tracks from the debut.

Q – "mirroring the darkness of at the heart of the Grimm stories" 4/5

The Quietus – "We fill in the narrative and the visuals ourselves, and the songs are well-crafted enough to easily stand up in their own right."

The debut album, featured in The Quietus' best releases of the year so far, was originally created as a soundtrack to 'Republik der Wölfe', a theatre production directed by Claudia Bauer, which premiered at the Theater Dortmund, Germany in spring 2014.

Music From Republik der Wölfe and Happily Ever After are based on the writings of the Brothers Grimm, in particular Anne Sexton's 'Transformations' (1971), the Pulitzer Prize winning poet's reworking of the Grimm's fairy tales. In the hands of The Ministry Of Wolves, these morality tales and warnings are as dark as you remember them from childhood.

Unreleased tracks on the album are The Wonderful Musician and The 12 Dancing Princesses – unheard before this release. German versions of tracks from the debut include Der Goldene Schluessel (The Gold Key), Die Weisse Schlange (White Snake Waltz) and Der Froschkoenig (The Frog Prince).
Der Goldene Schluessel 
Little Red Riding Hood 
The 12 Dancing Princesses 
Die Weisse Schlange 
The Gold Key 
The Wonderful Musician 
Rapunzel 
Der Froschkoenig 
Rumpelstilzchen