The Ministry Of Wolves - Music From Republik Der Wolfe - CD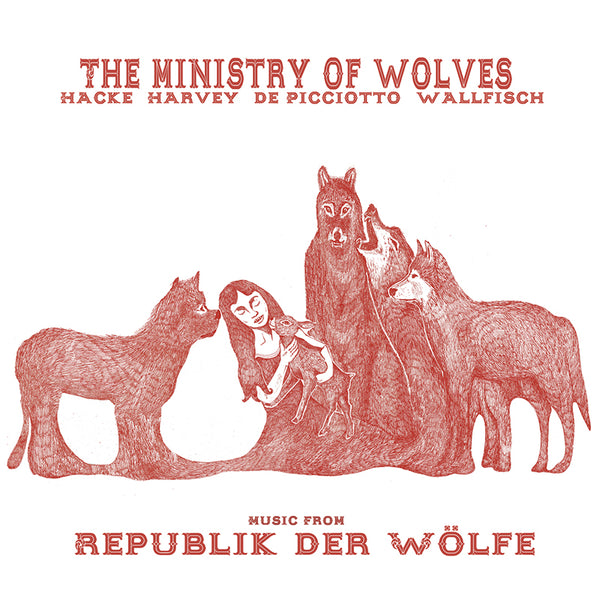 The Ministry Of Wolves - Music From Republik Der Wolfe - CD
Catalogue Number: CDSTUMM360
Release Date: 10th March 2014
Alexander Hacke, Mick Harvey, Danielle de Picciotto and Paul Wallfisch have collaborated – for the first time - as The Ministry Of Wolves. The album, Music From Republik der Wölfe is released on 10 March 2014.

Based on the writings of the Brothers Grimm, in particular Anne Sexton's 'Transformations' (1971), the Pulitzer Prize winning poet's reworking of the Grimm's fairy tales, the album has been created as a soundtrack to 'Republik der Wölfe' a theatre production directed by Claudia Bauer.

In the hands of Alexander Hacke (Einstürzende Neubauten / Crime & The City Solution), Mick Harvey (co-founder of Nick Cave & The Bad Seeds), Danielle de Picciotto (co-founder of Germany's 'Love Parade' and more recently, member of Crime & The City Solution) and Paul Wallfisch (musical director at the Theater Dortmund), these morality tales and warnings are as dark as you remember them from childhood, and, as can be heard here in 'Rumpelstiltskin' expose the characters as more human than they first seem, showing an aspect of ourselves we might prefer to ignore: "He is a monster of despair. He is all decay."
Gold Key 
Rumpelstiltskin 
The Frog Prince 
Cinderella 
Rapunzel 
Hansel & Gretel 
Snow White 
The Little Peasant 
Sleeping Beauty 
Iron Hans 
Little Red Riding Hood 
White Snake Waltz